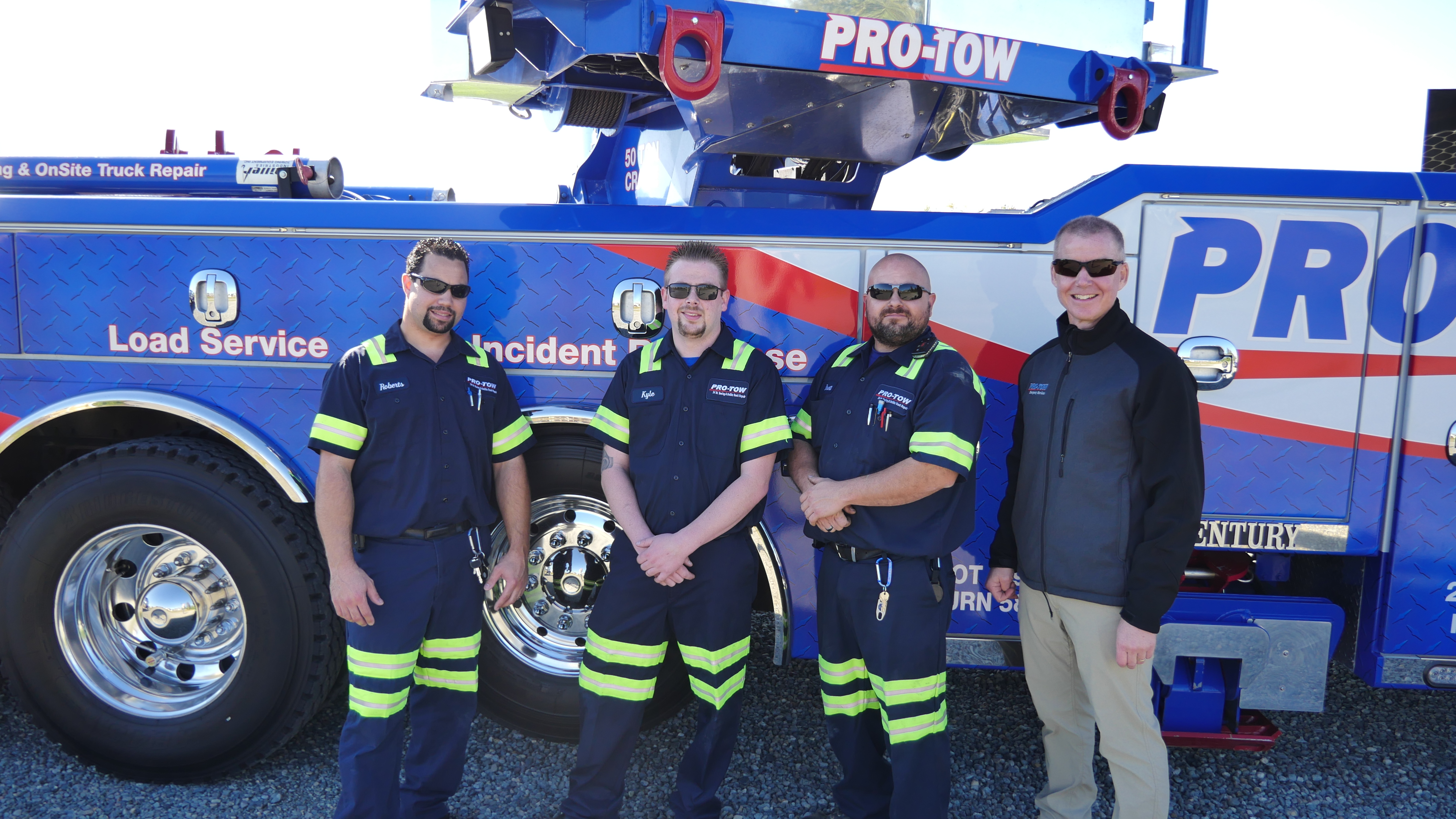 Our History
Tomorrow's Auto Repair Solution, Today!
Motorplex originated as Lewis Tech Automotive in June 1989 as Keith Lewis worked out of his dad's house to fix friends and neighbors cars and trucks. After graduation from Central Washington University, Keith founded Motorplex in 1993 as a light-duty vehicle repair facility serving Maple Valley, WA and the surrounding communities. In 1998, Pro-Tow was added as a towing and road-service company and in 2000 the Auburn, WA towing location was added.
The Motorplex and Pro-Tow Family
Since 2000, the company has grown to employ approximately 20 people and includes heavy truck repair, heavy duty towing and recovery, 24-hour emergency onsite service, long distance transport, and load transfer, storage and liftgate delivery services as well as a mobile fleet maintenance. The companies now serve the greater Seattle-Tacoma metro area and also provides a nationwide transport service. 
With all the different services provided, many ask what makes Motorplex and Pro-Tow different.  The difference is that Motorplex and Pro-Tow understand that taking care of your car, truck, and fleet is an honor, responsibility, and commitment that needs to be earned every time you call.
Whether it is an oil and filter service in the shop or onsite, or maybe a vehicle needs to be rescued from the side of the road, calling on Motorplex and Pro-Tow ensures you have a friend in the business.
Have questions for us about our company, or need help with some auto repairs? Give us a call Auburn 253-245-5400 or Maple Valley 425-310-1100 or make an appointment with us online today.
Providing full auto repair services to Auburn, WA and Maple Valley, WA. Including surrounding Washington areas since 1993. We are fully equipped to work on all makes and models.
Learn More
Pro-Tow 24 Hr Towing, On-Site Truck Repair, Cargo & Load Services, 24 Hr Emergency Spill Containment. Tow Truck Recovery. Auburn & Maple Valley, WA. Serving the Seattle Tacoma Metro areas.
Pro-Tow